The Do's & Don'ts of Fire & Smoke Damage
1/13/2017 (Permalink)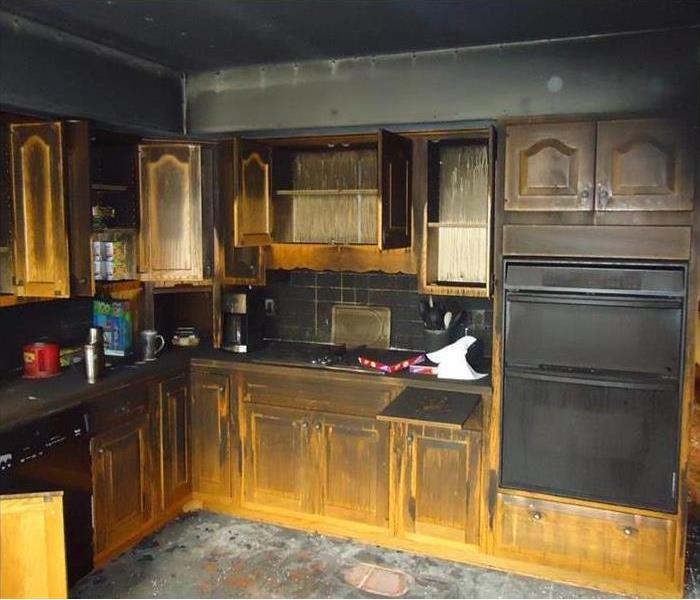 Do:
Limit Movement within the area to prevent soot particles from being embedded into upholstery and carpets
Keep hands clean as dirty hands can further soil items when touched
Place dry, colorfast towels on rugs, upholstery, and carpet traffic areas.
Empty fridge/freezer completely and prop the door open if the electric is off
Clean any soot from chrome on kitchen/bathroom faucets, trim, and appliances and protect with a light coating of petroleum jelly or oil if possible
Pour RV antifreeze into sinks, toilet bowls, and tubs if heat is off and weather is of freezing conditions
Wash house plant leaves on both sides
Change HVAC filters
Tape a double layer of cheesecloth over air registers to help keep soot from getting into or out of the HVAC system
Don't
Attempt to wash walls or painted surfaces without contacting your local SERVPRO Franchise Professional first
Attempt to shampoo carpets or upholstered furniture without consulting with your local SERVPRO Franchise Professional
Attempt to clean any electrical appliances without consulting an authorized repair service.
Consume any food or beverage in or near the area as it may be contaminated
Turn on ceiling fixtures
Send garments to dry cleaning services as improper cleaning may set in the smoke odor.
If you have further questions on what you should or should not do, or to handle a claim, contact us at 717.300.3347 and we will be happy to assist you.