Put Returning Customers and Employees at Ease With a Deep-Clean | SERVPRO® of Shippensburg / Perry County
6/20/2022 (Permalink)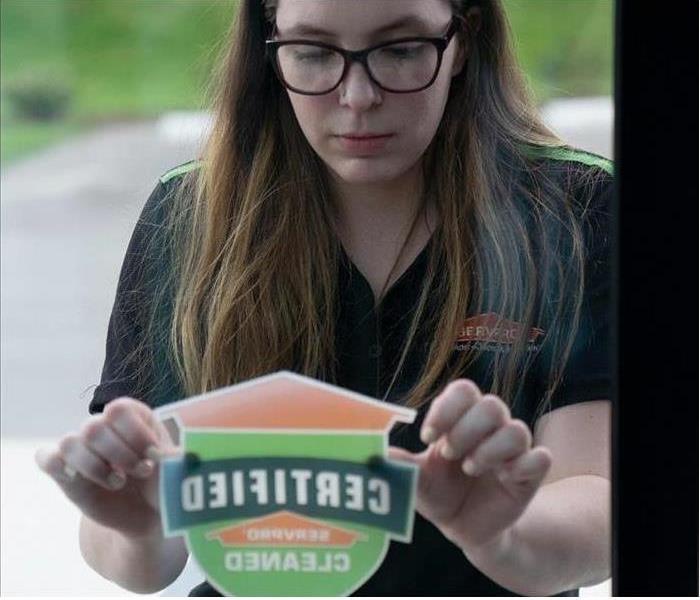 If you're business has sanitation and cleaning needs, get in touch with the SERVPRO of Shippensburg / Perry County team.
From rural areas in Shippensburg / Perry County to major metro areas like Philadelphia, communities and families are high on hope that "normal" life is returning as the COVID-19 pandemic slowly makes its way to the rear view mirror, and business owners are hopeful for a full return to economic recovery as well.
But as cautious shoppers and contagion-conscious employees return to in-person shopping habits and on-site work, it's now on you as a business owner to provide them with a place of safety, and to make sure they know you've made their health a priority.
Get Certified: SERVPRO Cleaned
The Certified: SERVPRO Cleaned program gives you both of those things. We'll sanitize your building with a custom cleaning compound that's proven effective against no less than MRSA to anthrax, and we'll equip you with a way to let your customers know before they ever walk through the door that they're safe in your store or office.
It's all possible because of the three C's:
Consult. Your business isn't quite like any other, and we know that means it has sanitation needs that other area businesses don't have. So we'll come up with a cleaning plan that suits your business to a T. It helps that SERVPRO of Shippensburg / Perry County is locally owned and operated, so we are already acquainted with many of the intricacies of southeastern Pennsylvania.
Clean. Once we sort out your specific needs, we'll get to work doing the work of disinfecting. With our proprietary solutions, we'll give you an extreme clean that meets or exceeds CDC standards, is NSF-approved for use around food and is EPA-tested for safety around kids, pets and the elderly. And our focus is bigger than COVID-19—our methods are designed to reduce the risk of a host of other illness-inducing germs.
Certify. Now you can let your employees and customers know that you've gone the extra mile to make your business as clean and safe as it can possibly be by displaying the Certified: SERVPRO Cleaned shield in your windows or on your door. We'll also hook you up with other physical and digital resources to let everyone know your building is spick-and-span, instilling peace of mind in every prospective entrant.
If you're ready to get serious about sanitation and have your business Certified: SERVPRO Cleaned, get in touch today to get the best team in cleanup and restoration on your side.